ABOUT POWERHOUSE
GYM & FITNESS CENTER
Powerhouse Gym of Brewster, NY offers an amazingly clean and full-featured fitness and wellness center at a great value. At Powerhouse Brewster our members have access to all of the latest equipment and classes that the industry has to offer. In addition, our gym features a vitamin and supplement shop through our partner, Foundation Brewster. We also offer a nutritional shake bar for those looking for a boost before or after their workouts. For athletes, our exclusive athletic training center offers the latest in sports conditioning equipment. Our dedicated and experienced staff is here to answer any of your questions and help you reach your fitness goals. We also offer one-on-one personal training for those looking for the extra push needed to achieve their goals!
MEET OUR
FITNESS TRAINERS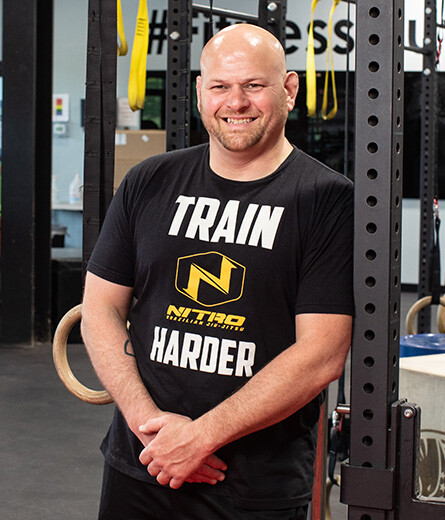 Chuck Lake
Chuck has been a trainer/instructor in martial arts and fitness for over 28 years. Chuck is a certified personal trainer as well as a CIAC and USASF certified coach. In addition, Chuck is a multiple belt holder in several martial arts. He offers personal training, group training, and various classes offered at Powerhouse, working with all ages from kids to adults. Some of the classes he teaches are Little Grapplers Jiu Jitsu, Cardio Kickboxing, and Boot Camp. Chuck's mission is to help his students meet and surpass their fitness goals.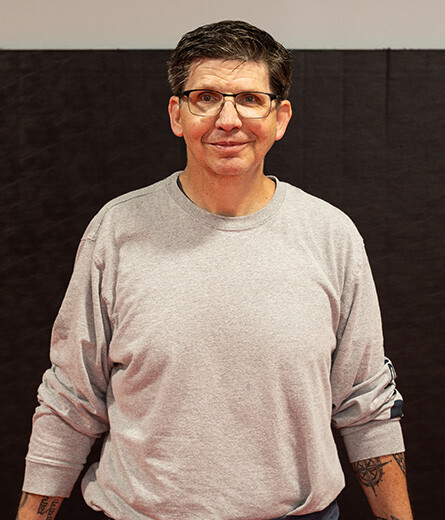 Tom Hajek
Tom has been a certified yoga instructor for the last 10 years. Tom takes all the lessons he learned working on himself and others to help his students build the best possible versions of themselves physically, mentally, and emotionally. If you are an active person who is looking to improve your mobility by fine-tuning your strength and flexibility, join Tom for class. Or if you are actively dealing with injuries or illnesses and need some help building yourself back up go look for him at the gym, Tom is more than happy to help.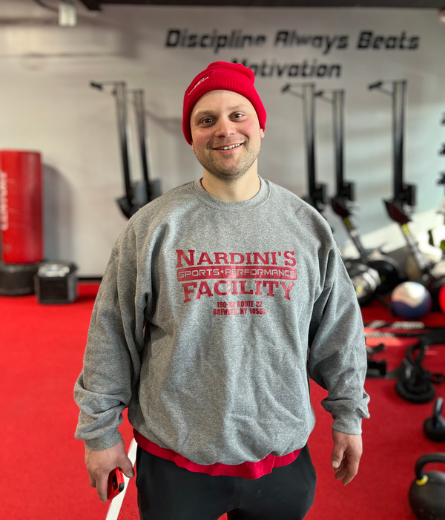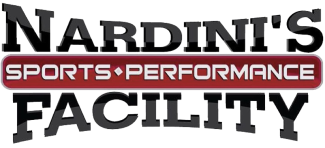 Steve Nardini, head performance coach and owner of Nardini Sports Performance, has been training athletes, from youth to the pros, for over 9 years.
At the age of 23, after finishing his bachelor's degree, Steve opened his first performance facility located in Carmel, NY. His first facility being just about the size of a one-car garage, with no air conditioning, heat that barely worked, and a makeshift bathroom, Steve began his career working with a handful of his football players from the team he coached and another group of players from the football team in the town his gym was in totaling around 15-20 athletes.
Only having his facility for a year and working with his athletes for a few months, he was able to improve their athletic performance enough that just about half of his athletes were able to continue their athletic careers by playing at the college level.
After his first year in business, Steve was offered a better business opportunity in which he was asked to assist a newly opened athlete performance center in town. Within the first year of helping out, he became the head performance coach for this new facility, where not only was he responsible for all the performance training sessions, but he was also responsible for all the athlete and team registrations as well as making sure all payments and proper forms were received.
Within his 4.5 years as the head performance coach, Steve built a program from the ground up, all on his own. He worked with over ten different teams from all over, ranging from the youth level to the collegiate level to even working with some professional athletes. He trained all different types of teams that, included football, soccer, baseball, basketball, and lacrosse, to name a few.
Steve also put together a very successful athlete performance combine in which he hosted over 50 athletes from 8th to 12th grade, where they all got to get a taste of what it's like playing at the next level and participated in some performance testing and a workout.
Steve decided that after 4+ years of working for this other facility, he wanted to go back on his own and open up another performance facility. So, after leaving there, he opened up another training facility, where he has been for the last two years and has brought in additional teams and players who have been training with him since.